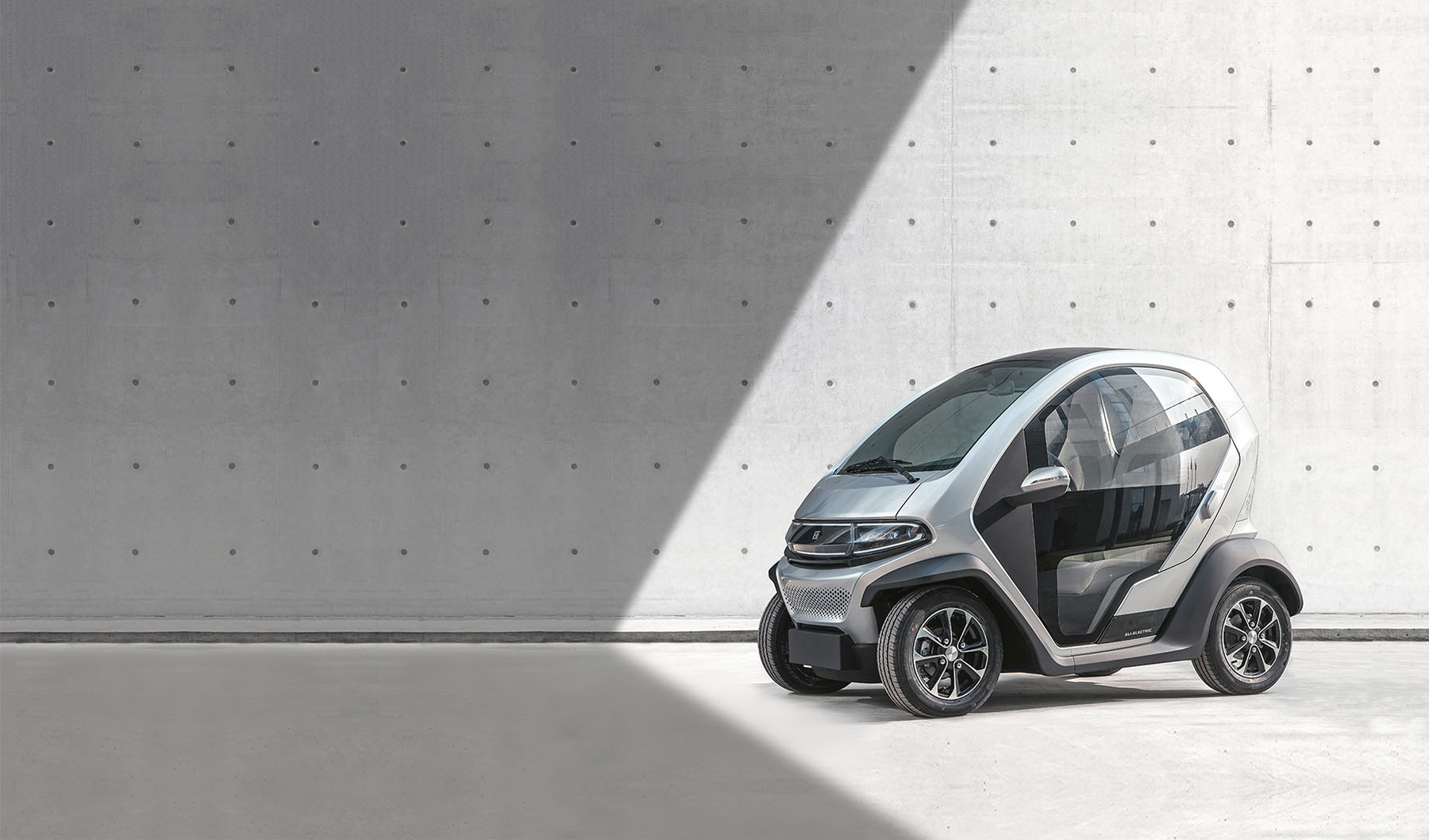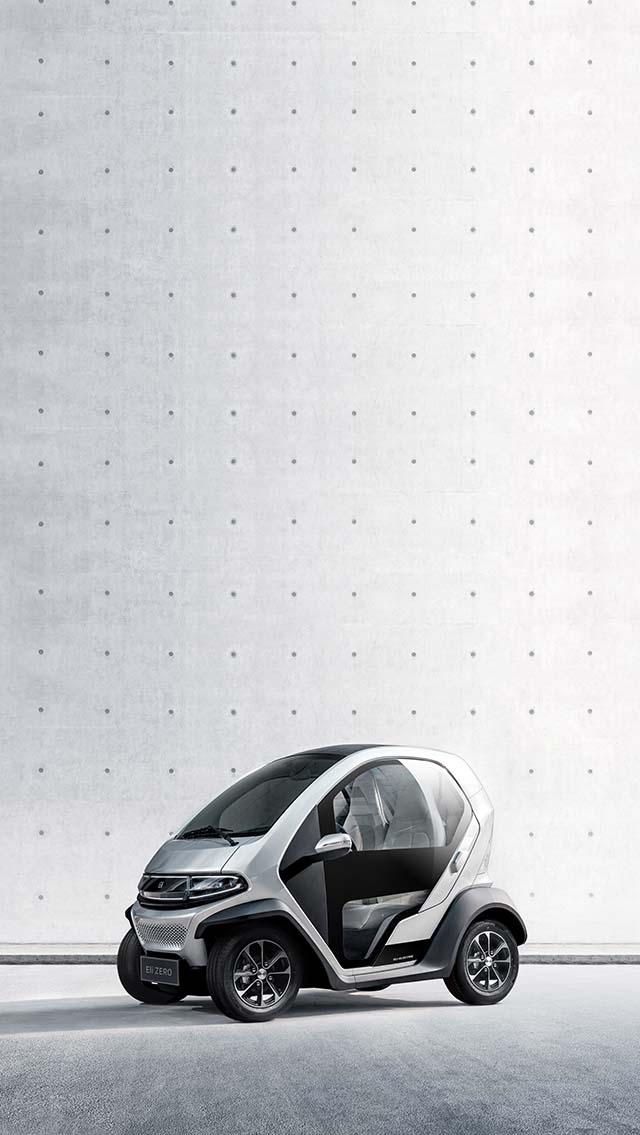 Beyond Zero Emission — introducing the most energy-efficient and versatile electric vehicle designed for everyday commutes.
Smaller, simpler, and friendlier, Eli ZERO is the ultimate personal NEV for the modern world, offering a versatile solution for both urban and suburban neighborhoods.
The Next Generation of Personal Vehicles
At Eli, we focus on the simplification of movements over short distances. The antithesis of a traditional car, Eli ZERO is an advanced, yet simple product that will fundamentally shift the way we transport from Point A to Point B.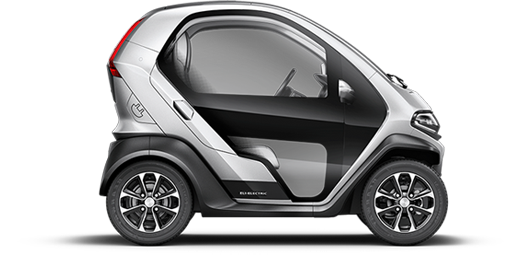 Lithium Iron Phosphate Batteries
Extended Range, Safety, Reliability
High-density with 13 Battery Protection Measures and an advanced Battery Management System.


Smart Brain
A powerful Vehicle Management System monitors and analyzes vehicle data in real-time to coordinate vehicle operation and dynamic performance.

Charge Anywhere
Conveniently charge from any 230 V outlet.

Easy Access
Proximity detection, auto-unlock and press-to-start. ZERO's intuitive features make it easy to hop-n-go.
Intuitive Design
From the LED Headlights to central dial, to frameless glass doors. We pioneered design innovations which can be seen in every detail.

Practical Features
Heat and Cool A/C, USB charging port, speed adjustment, sunroof, all comes standard. Bluetooth (optional).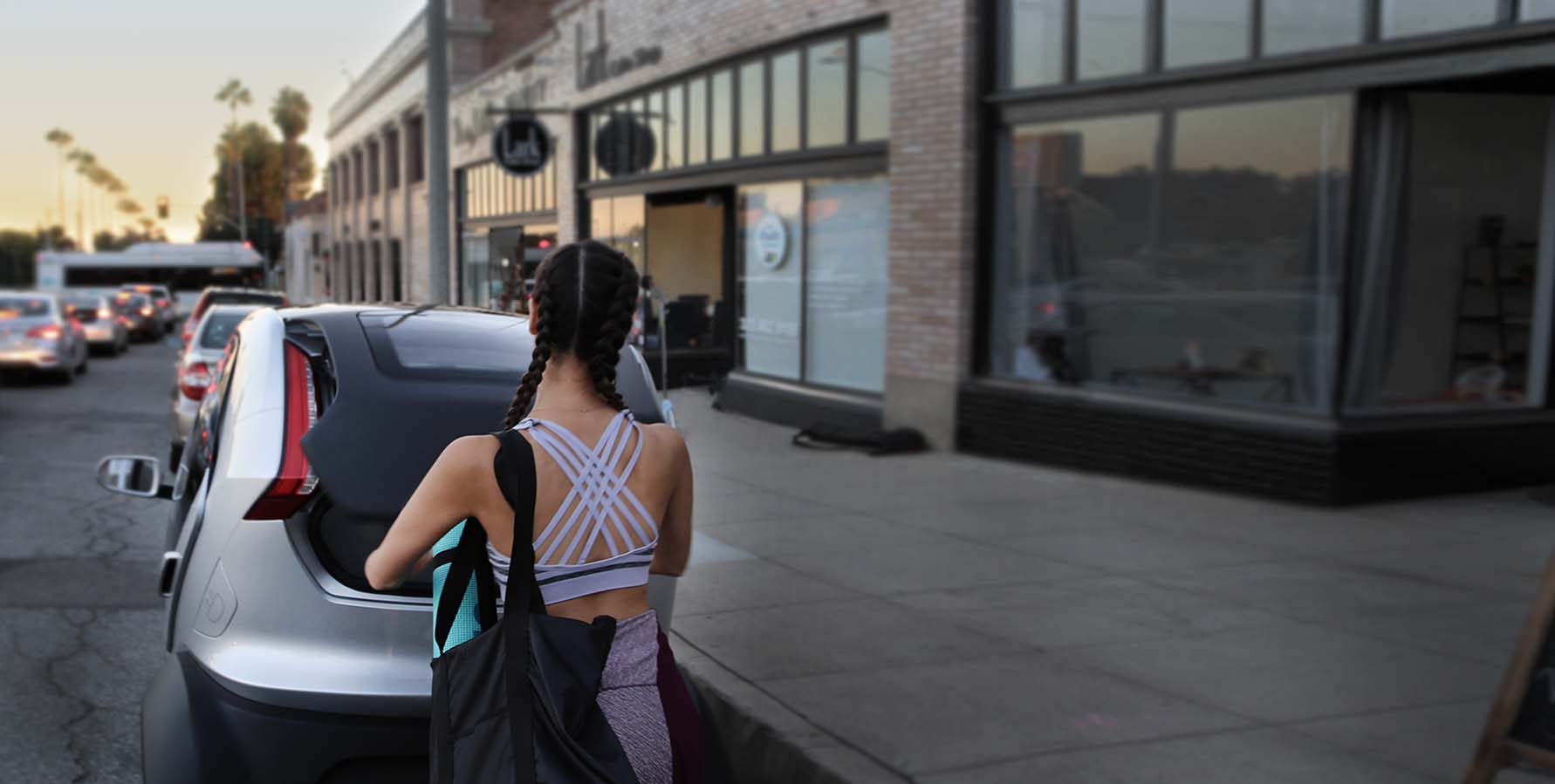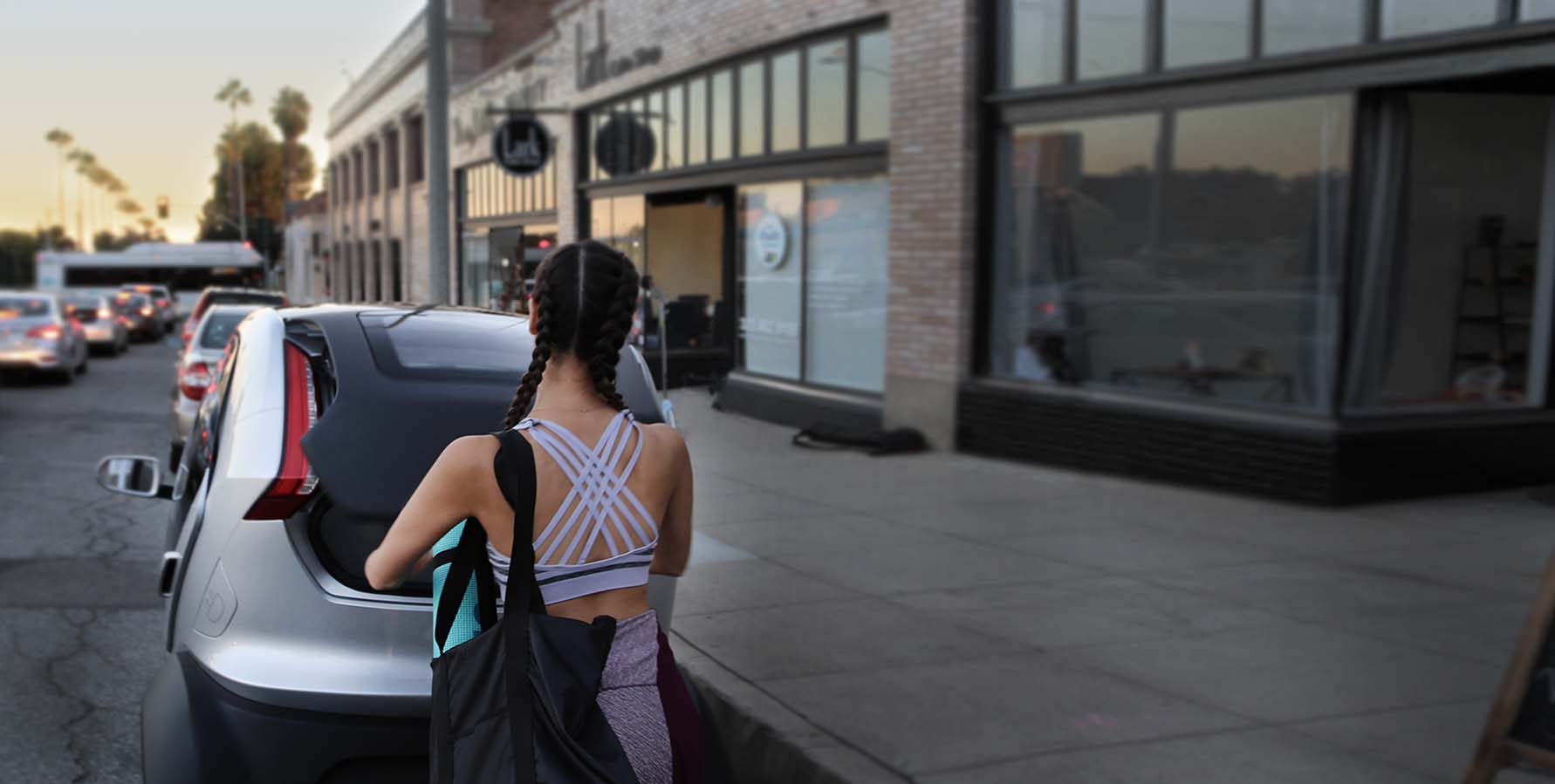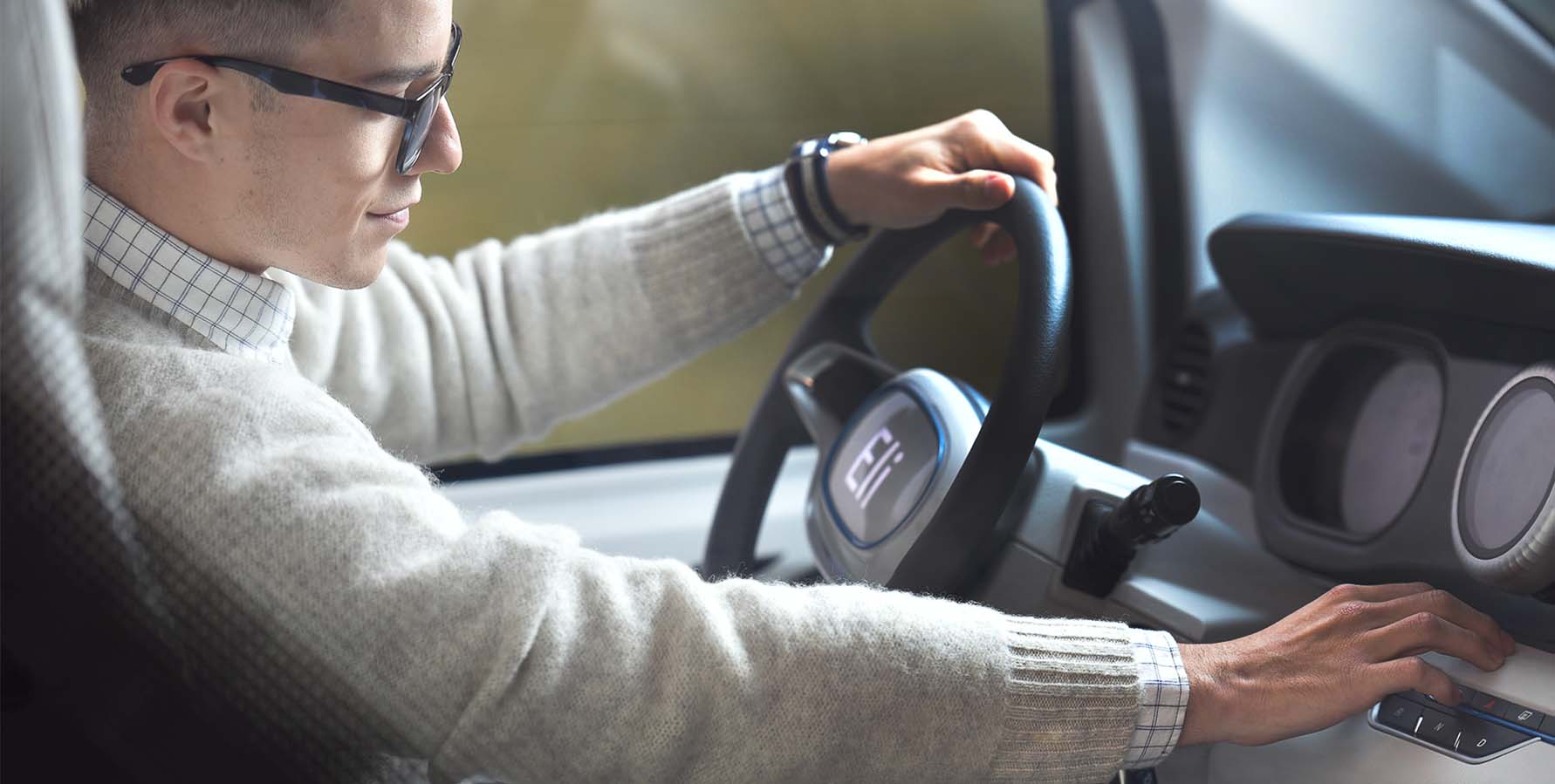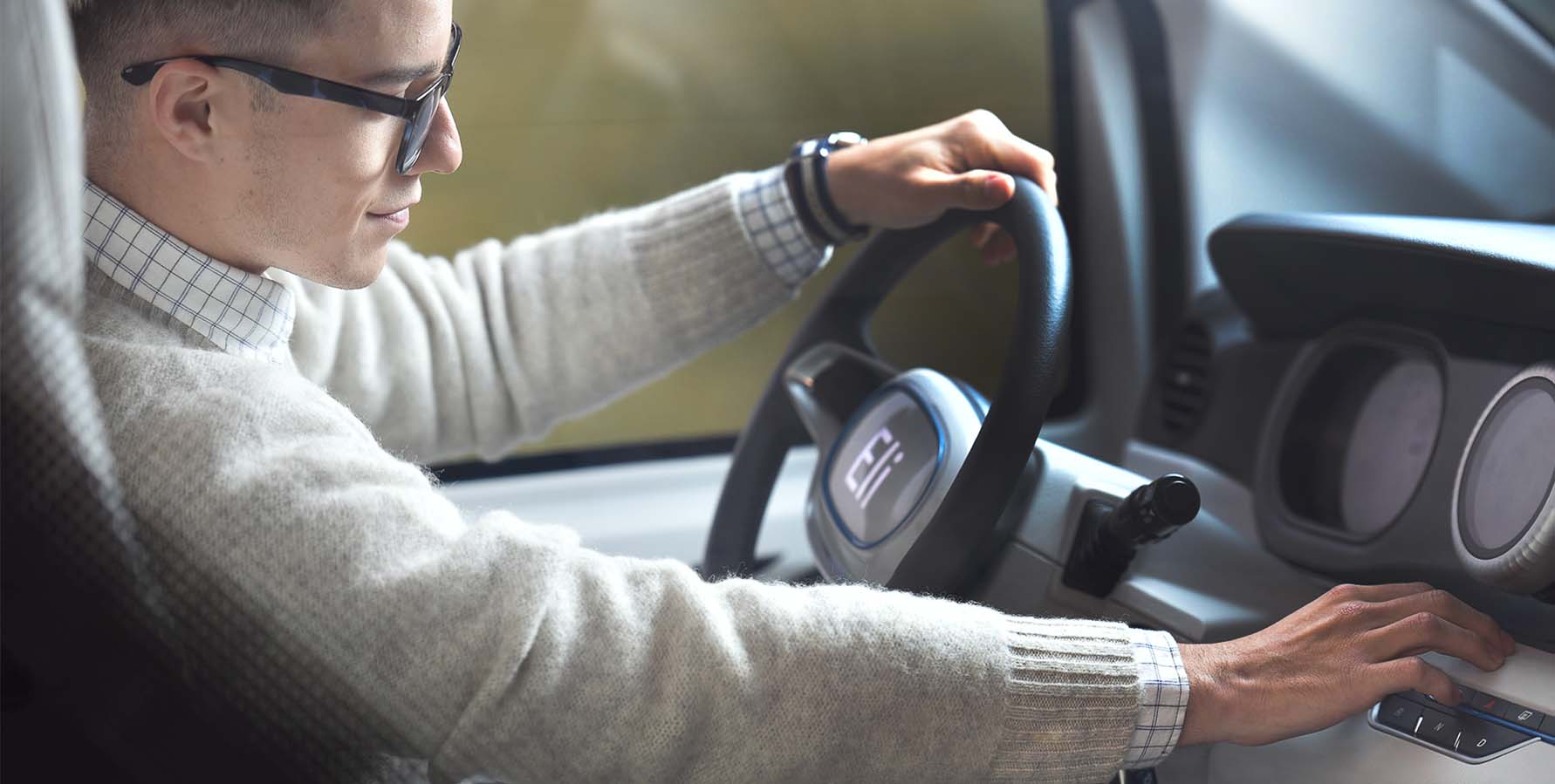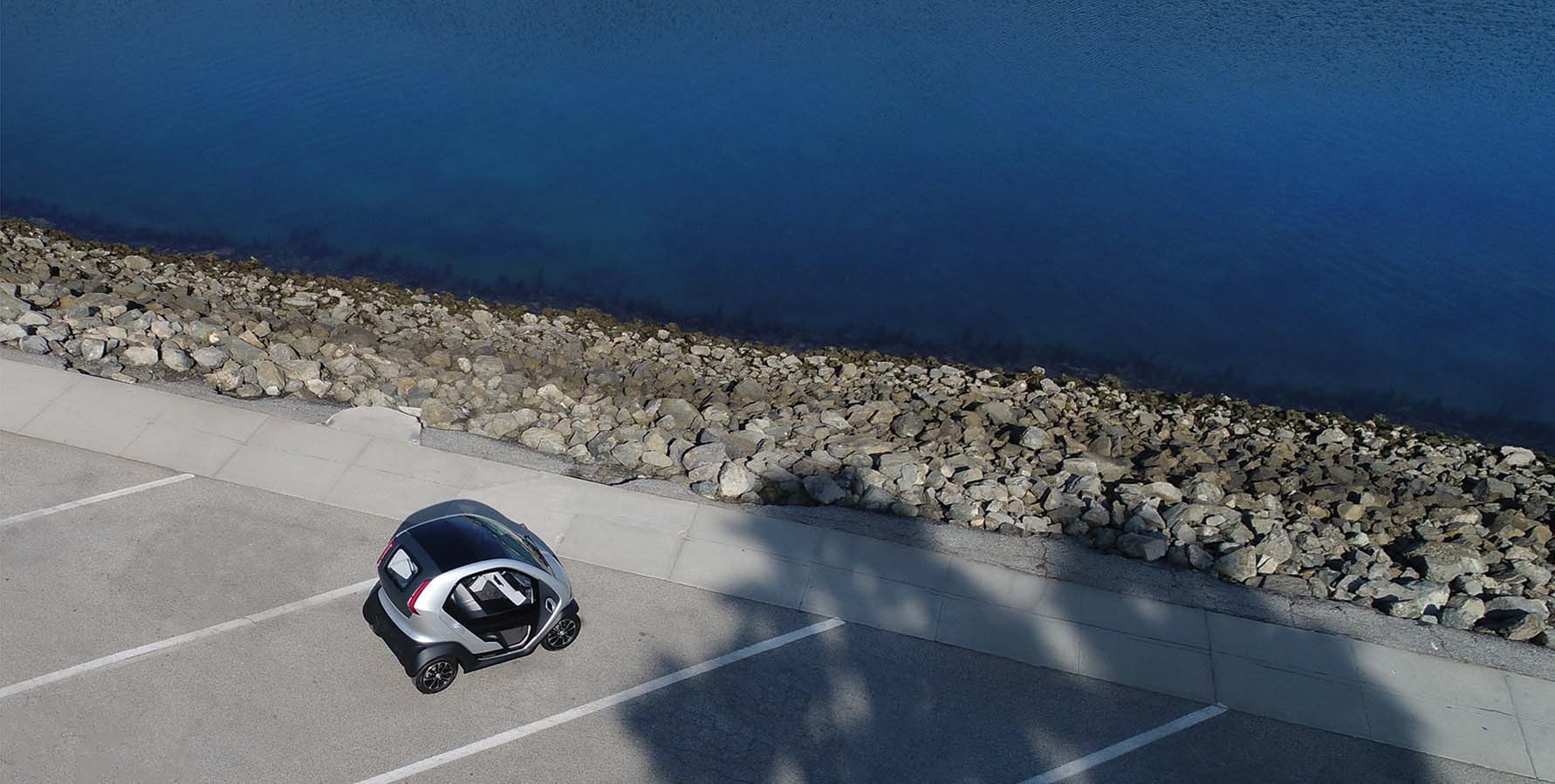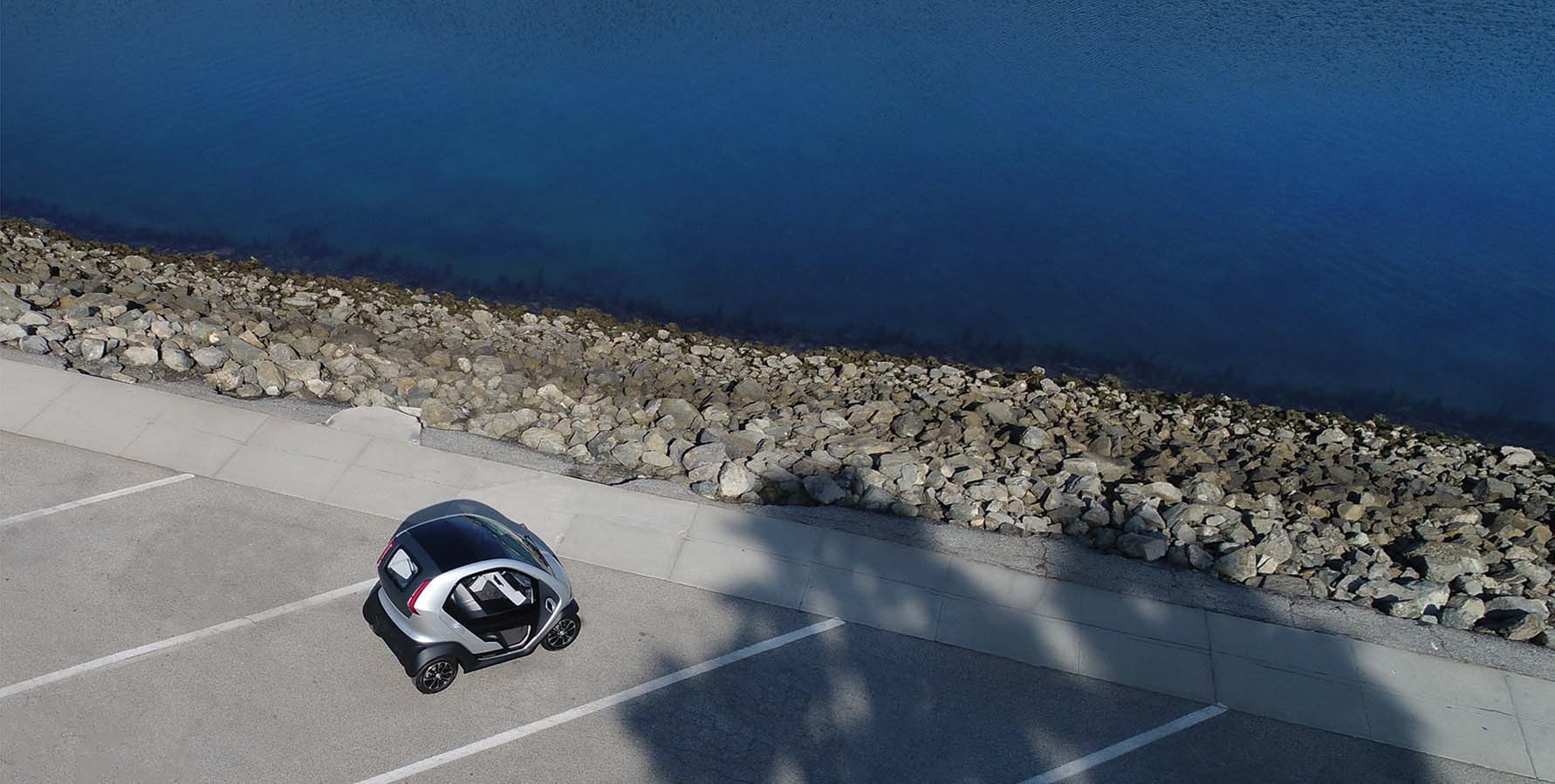 The Perfect Neighborhood Vehicle
Hit the gym, grab your groceries, or pick up a friend all in the Eli ZERO. This convenient two-seater has 160L of trunk space to store all your goods and take you around your neighborhood.
Less Is More
Eli ZERO is the iPad if conventional cars were computers. ZERO is designed for much easier access and control. One-pedal driving in "Easy Mode" means we even eliminated the need to use a separate brake. A to B has never been so easy.
The Most Intuitive Vehicle Experience
Integrated Frameless doors, wide viewing angels, interactive headlight, proximity detection… every details converge to make Eli ZERO's interactions intuitive and memorable— you'll never want to get back to a conventional car again.
Specs

Eli ZERO
Eli ZERO+
Range*
100 km
Rated power
4.0 kW @ 3200 min-1
Max. Torque
12.0 Nm @ 3200 min-1
Battery
18650 Lithium Iron Phosphate
Charging
2,5h at 230V
Max. Speed
45 km/h
Curb Weight
501 kg
Permissible Maximum Weight
711 kg
Seats
2
Bluetooth
No
Yes
Speaker
No
Yes
Media
"What may be the youngest automaker in the world revealed its first car."

"It has everything to look interesting"

"Eli Zero is the electric Smart For two-Renault Twizy mashup you've been craving"

"Eli envisions a future where low speed personal vehicles are used for central travel within cities"

"Eli ZERO aims to transform how we engage with our cities"
"If you're in a densely populated area, you'll love it."

*Ranges are dependent on terrain, weight, geographic and other circumstances influencing the battery.